IOTA Kursentwicklung
24-Stunden
Der aktuelle IOTA-Kurs (MIOTA) liegt bei

2.47

$. Der IOTA-Kurs ist in den vergangenen 24 Stunden um 

7.80%

gestiegen.
Die Kursentwicklungen der Kryptowährungen werden in Euro (EUR), Schweizer Franken (CHF) und US-Dollar (USD) dargestellt. Das Zeitintervall kann manuell angepasst werden. Der dargestellte IOTA-Kursverlauf wird automatisch aktualisiert.
IOTA (MIOTA) kaufen und verkaufen
eToro

Börse Stuttgart DX

Powered by Börse Stuttgart

Professionelle Trading-Tools

Transparent bis ins Detail
Plus500

CFD Broker Nr. 1 mit Hebel
IOTA-Kurs Chart
Jetzt handeln:
eToro
Broker für Kryptowährungen
eToro bietet dir den Handel von unzähligen Kryptowährungen inkl. Staking, Futures, Wallets, Aktien und Social Trading.
BSDEX

Börse für Kryptowährungen
Die BSDEX ist die Krypto-Börse der Börse Stuttgart und eignet sich hervorragend für Trader und solche die es werden wollen.
Plus500
CFD Broker für Krypto mit Hebel
Plus500 ist einer der größten Krypto CFD Broker weltweit und bietet den Handel von Kryptowährungen mit Hebelprodukten an. (76.4% der CFD-Kleinanlegerkonten verlieren Geld)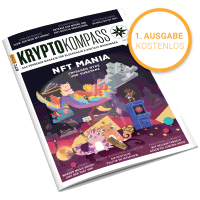 BTC-ECHO Magazin (4/2021): Lohnt sich ein Investment in NFTs?
Das Branchenmagazin für Bitcoin und Blockchain Investoren.
Exklusive Top-Themen für ein erfolgreiches Investment:
• NFT: zwischen Hype und Substanz
• FLOW: Der neue NFT König?
• Mining richtig versteuern
• So bullish ist 2021
• Der Bundestag im Interview
Kostenfreie Ausgabe bestellen >>
IOTA Statistiken
Allzeithoch Datum
19.12.2017
Tage seit Allzeithoch
1215
Prozent vom Allzeithoch
47.05 %
Marktkapitalisierung
6,824,174,848
$
Handelbare Coins
2,779,530,283 MIOTA
Maximaler Supply
2,779,530,283
Über IOTA
Die Marktkapitalisierung liegt bei 6,824,174,848 $ wodurch IOTA aktuell den 24. Platz im Ranking nach Marktkapitalisierung belegt.
IOTA (MIOTA) ist eine Kryptowährung, die sich als sicheres Kommunikations- und Zahlungsmedium für das Internet of Things (IOT) versteht. Anstatt einer klassischen Blockchain nutzt das System das sog. Tangle, welches einige Vorteile bezüglich Skalierbarkeit und Geschwindigkeit bietet. IOTA wird in Zusammenarbeit mit Konsortien und Unternehmen entwickelt, was einen starken Akzent auf die wirtschaftliche Verwertbarkeit legt.

IOTA wurde nach einer kurzen Konzeptionsphase im Jahr 2016 eingeführt. Es handelt sich um ein System, das vor allem Transaktionen zwischen Geräten im Internet of Things ermöglichen soll. Von Anfang an herrschte großes Interesse an IOTA, vor allem von privatwirtschaftlicher Seite. So findet die Entwicklung des Systems in enger Zusammenarbeit mit Industrieverbänden und Unternehmen (wie z.B. Bosch oder Fujitsu) statt, die sich eine kryptografisch sichere Infrastruktur von Transaktionen zwischen Geräten des Internet of Things erhoffen.
Date
Open
Close
High
Low
Volumen
IOTA FAQ
Ein IOTA ist im Moment

2.47

$

US-Dollar wert. In den letzten 24-Stunden ist der IOTA-Kurs um

7.80%

gestiegen.

Das Rekordhoch von IOTA ist aktuell

5.25

$

US-Dollar. Diesen Wert hat IOTA am 19.12.2017 erreicht.

Aktuell befinden sich 2,779,530,283 MIOTA IOTA im Umlauf. Es wird maximal 2,779,530,283 MIOTA geben.

Es gibt maximal 2,779,530,283 MIOTA.