Frankfurt School Blockchain Center
Frankfurt School is one of Europe's leading business schools delivering German excellence in management and finance education.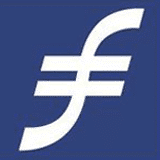 Frankfurt School Blockchain Center
Adickesallee 32
60322 Frankfurt am Main
Weiterbildungen in diesem Fachbereich
Unsere Dozenten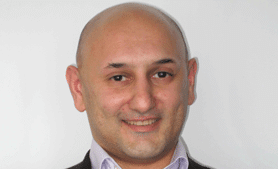 Ali Pasha Foroughi
Independent Developer, Architect & Tech Lead
Ali Pasha Foroughi is a software developer and tech lead with experience in both enterprises as well as in startups. He studied applied computer science at Darmstadt University. He has been contributing as a developer, software architect and CTO in a number of Frankfurt (FinTech) startups. Past experiences also include Deutsche Bahn, Deutsche Bank, German Air Traffic Control and KanAm Real Estate Investment. Besides acting as Hedera Ambassador in Germany, he is also a community co-organizer of AI Camp and the recently launched Frankfurt Smart Contract Meetup .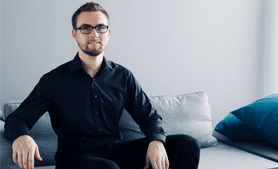 Cedric Mössner
Lecturer Cryptography and Blockchain Technology
Cedric Mössner is a lecturer on e-learning platforms like Youtube, Udemy and more. He studied computer science at the Institute of Technology in Karlsruhe with a focus on cryptography, IT security and Machine Learning. Since 2012, he has been teaching people about the fascinating aspects of computer science. Crypto currencies interest him since they are an important tool in the current online society. He believes in an honest tool which does not enable privileges for individuals. Furthermore, it should provide accessibility for platforms such as Wikileaks, which support society with insider knowledge, that everyone should be able to access. Additionally, crypto currencies provide the anonymity that people are constantly losing due to increased surveillance. Hence, he wishes to educate as many people as possible and demonstrate the advantages of this technology.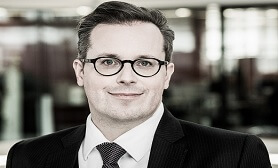 Dr. Guenther Dobrauz
Partner with PwC in Zurich
Dr. Guenther Dobrauz is a Partner with PwC in Zurich, Leader of PwC Legal Switzerland, a member of PwC's Global Legal Leadership Team directing the firm's global legal practice comprising 4000+ lawyers in 90+ countries and both the firm's Global Financial Services Legal Leader and Global LegalTech Leader.
Guenther is the author of eight books on innovation and the European, Swiss and Liechtenstein legal regulatory framework as well as of 100+ publications in international expert magazines and has to date been speaking at more than 200 conferences worldwide. Guenther is a permanent member of the Swiss Fund & Asset Management Association's Specialists Committee "Legal & Compliance Asset Management", of the ecomomiesuisse "Financial Market Regulation" working group, of the Regulatory Working Group at Swiss Fintech Innovations, a Member of the Advisory Board of the Swiss LegalTech Association and of European Law Observatory on New Technologies (ELONTech), Co-Host of Legal Hackers Zurich and a lecturer at various universities around the world.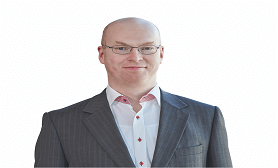 Dr. Michael Kuperberg
Chief Architect for Blockchain and DLT topics for DB Systel GmbH
Dr. Michael Kuperberg works as the Chief Architect for Blockchain and DLT topics for DB Systel GmbH in Frankfurt am Main. In his role, he defines the technical strategy, evaluates products and approaches, creates solutions, and leads the implementation of products and prototypes. He has 19 years of experience in software industry, focusing on application integration and identity/access management (IAM). Michael holds a PhD (Dr.-Ing.) in Software Engineering from Karlsruhe Institute of Technology, and is regularly an invited speaker at specialized conferences and meetups. He has taught blockchain lectures at different universities and has recently published several peer-reviewed scientific papers on blockchain topics.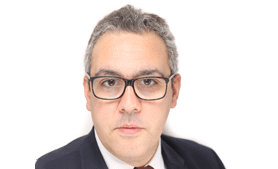 Dr. Miguel Vaz
DLT Technical Advisory, Founder Verifiable Intelligence
Miguel Vaz is the founder of Verifiable Intelligence, a company providing blockchain solutions for AI, and director of an investment fund in the digital assets space, and a technical leader with experience in innovative technologies in the financial sector. As a management consultant at a top quant-risk boutique, he advised and worked with central banks, exchanges, commercial banks, and startups on both blockchain and AI topics, building issuance platforms, payment infrastructures, etc. He has a Ph.D. in Robotics and AI and a degree in Mathematical Finance from Oxford University. He is a co-organizer of the Frankfurt Smart Contract Meetup.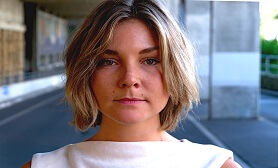 Dr. Natalie Tillack
CEO and co-founder of DenkFabrik.io
Dr. Natalie Tillack applies her scientific and blockchain background with the business expertise acquired at McKinsey & Company to entrepreneurship underneath the umbrella term of digital innovation and deep tech. As the CEO and co-founder of DenkFabrik.io, she now combines management strategy, venture capital, and blockchain: On one hand bringing growth and scale to blockchain ventures, on the other hand, embedding blockchain into corporate strategies or investment theses. Natalie's passion lies in the adoption of deep tech, hence her educational focus as a lecturer, co-developer of university curricula for blockchain lectures, and frequent speaking gigs at MIT, the Harvard Business School, and all around Europe. In McKinsey's Berlin office, she worked with startups and large institutions around the globe in industries such as retail, insurance, finance, and healthcare. She obtained her Ph.D. in Computational Physics at Oxford University in 2016 and cherishes the strong ties she has to the alumni societies of Oxford, the Max Planck Society, and the Friedrich-Naumann Foundation for her work in the public sector.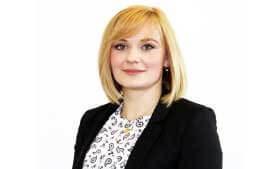 Manelin Moarref
Frankfurt School Blockchain Center
Manelin Moarref is an MSc. project manager who specializes in blockchain-based projects. Having recently completed a project in the UK - developing with an IT team a cryptographically secure payments network - she decided to move back to Frankfurt (her home city) to work with the Frankfurt School in their blockchain research center on an EU project. During her dissertation, she focused on the decision-making process in the decentralized autonomous organization (DAO) and continued writing as an author of a blockchain journey.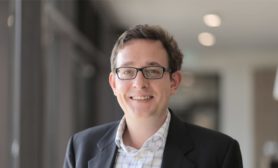 Prof. Dr. Philipp Sandner
Frankfurt School Blockchain Center
Prof. Dr. Philipp Sandner is head of the Frankfurt School Blockchain Center (FSBC) at the Frankfurt School of Finance & Management. In 2018, he was ranked as one of the "Top 30" economists by the Frankfurter Allgemeine Zeitung (FAZ), a major newspaper in Germany. Further, he belongs to the "Top 40 under 40" — a ranking by the German business magazine Capital. The expertise of Prof. Sandner, in particular, includes blockchain technology, crypto assets, distributed ledger technology (DLT), Euro-on-Ledger, initial coin offerings (ICOs), security tokens (STOs), digital transformation and entrepreneurship.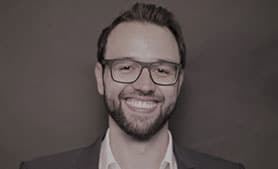 Leonard Pust
Founder BitMoin
Leonard Pust is the founder of BitMoin and a lecturer in crypto currency and blockchain technology. He holds an MSc. with honors with a focus on Bitcoin and blockchain and is currently researching as a doctoral candidate in the field of crypto currencies at the University of Bremen.
Stefan Schmitt
Frankfurt School Blockchain Center
Stefan Schmitt works as a project manager for the Frankfurt School Blockchain Center, a leading blockchain think tank and research facility in the German-speaking area. Furthermore, he works as the manager of CASH ON LEDGER and is the Marketing & Communication Manager of the International Token Standardization Association (ITSA) e.V. Mr. Schmitt holds an MSc. in Finance from the Frankfurt School of Finance and Management.